Collagen-peptide complex
Collagen-peptide complex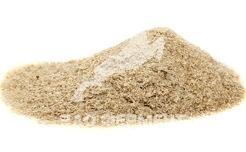 Raw materials produced by «Ferment» Closed Joint-Stock Company Collagen-peptide complex extracted from reindeer antlers.
CU RU D-RU.АЕ09.B.00201
Collagen is a protein that composes 25% of body's total protein mass, it is also a key element of the connective tissue, which gives strength to it. Collagen forms a structure of cartilage, tendons, ligaments, bones, teeth, skin and blood vessels.
Amino acids in collagen hydrolysate are required for:
prevention of diseases of the musculoskeletal system;
restoration of joint-ligament system of the spine and joints;
decreasing inflammation in the spine and other joints;
stimulating the production of intra-articular liquid for strengthening the bone structure;
improving skin elasticity.

Collagen is effective not only in improving the musculoskeletal system, but also in accelerating the regeneration of cartilage and bone tissue damage.
Collagen is also intended for people engaged in sports and heavy physical work.
Collagen administration helps young growing body to enlarge enough bone mass, what will significantly delay the appearance of bone fragility in future.
The administration of the medication provides positive cosmetic effect: it improves the condition of skin, nails, hair, based on collagen.
Food enrichment with collagen helps to restore the balance of collagen in the body which breaks down with age.
Pharmaceutical form: dry powder, packed in vacuum bags up to 1 kg.
Application: production of dietary supplements for maintaining the musculoskeletal system, is also used in cosmetology.
Storage life: 3 years.
Storage conditions: Store in a dry place protected from sunlight and out of reach of children, at a temperature not exceeding 25 ° C.